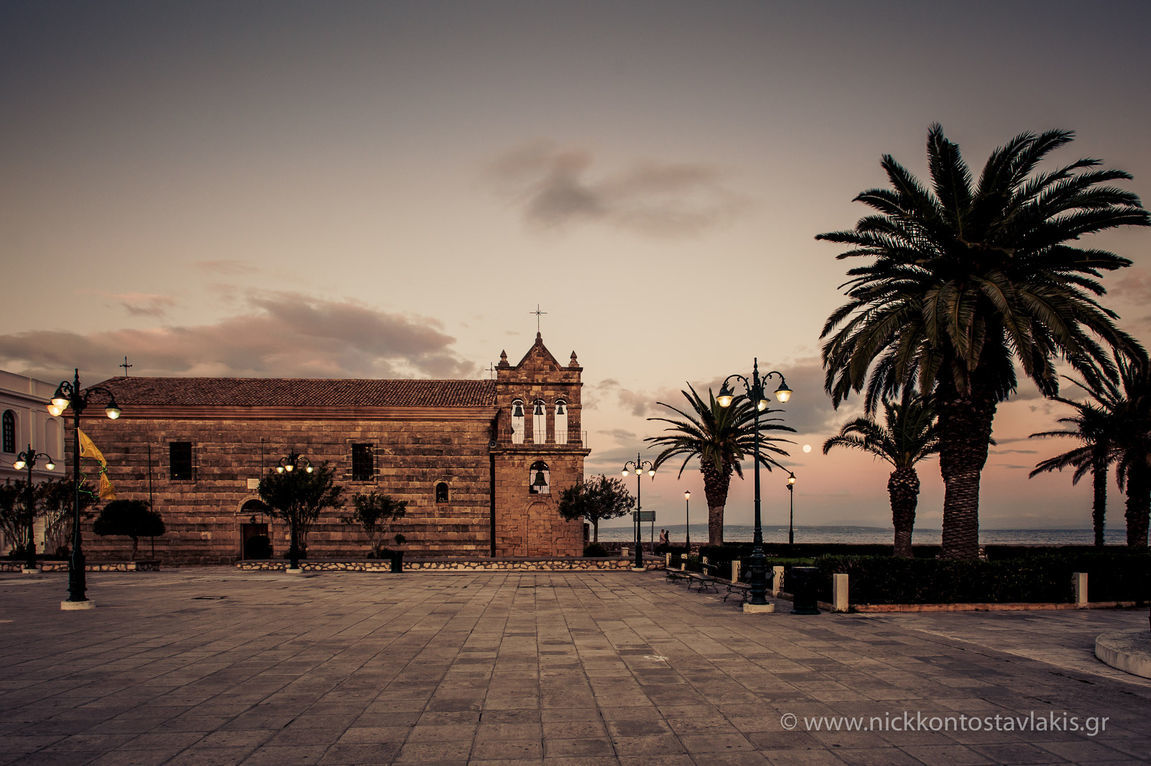 Become Wiser
The Venetians dubbed this once-sublime island 'the Flower of the East'. Prior to the 1953 earthquake, Zakynthos was a sea-girt gem of Venetian architecture; the seismic rubble has since been replaced by rapacious resort development by concerns who display an equal disregard for independent travelers and the island's precious population of endangered loggerhead turtles and Mediterranean monk seals. Zakynthos capital and major port is Zakynthos Town, whose former layout of wide, arcaded streets, imposing squares and neoclassical buildings has thankfully been preserved. The town's Byzantine Museum documents the earthquake devastation and highlights the sympathetic nature of the post-1953 reconstruction. The central square, Solomos Square, bears a monument to the memory of former mayor Pavlos Karreris. When ordered to present a list of all Zantiot Jews to the occupying German commander during WWII, Karreris presented a list with just two names: his own and that of his willing colleague, the Greek Orthodox Archbishop of Zakynthos Island. You don't hear stories like that too often.
The beaches north of the capital have been transformed into densely populated resorts, crammed with lines of sunbeds and umbrellas. Water sports are the main attraction of Alikes, in particular windsurfing, though why anyone would want to build a resort on saltpans is anyone's guess. Crowded Argasi is south of Zakynthos Town, and is best known for its live music scene. Kaminia, Porto Zoro, Banana Beach and Agios Nikolaos further south are better places to worship sun and sea. Walkers can try the day walk to nearby mountain Skopos for great views across to the Peloponnese and the small-whitewashed church of Panagia Skopiotissa at the summit, with its frescoes, mosaic floor and carved iconostasis. Just about everything south of Argasi is best avoided: the ghastly resort scene of Mavratzis Beach and loggerhead turtle nesting sites at Gerakas and Laganas, the latter the lair of lager louts - an unholy combination!
Keri, the cape on the opposite side of the Bay of Laganas, is extremely pretty, lined with vineyards and olive groves, fishing harbors and narrow pebble beach. A similar antidote to coastal over development is to rent some wheels and head inland to remote farming villages like Maherado, Kiliomeno and Exochora, whose terraced olive groves, orchards, Byzantine churches and other ancient buildings have survived seismic and tourist activity. Gyri is a special little village in the centre of the island, with just one tavern that pulls in those in the know. The west coast is remarkably tranquil, thanks to its sheer cliffs, and no number of adjectives can adequately describe the sea at stunning Shipwreck Beach, but here they are anyway: crystalline, aquamarine, opalescent, azure and downright kind of blue.