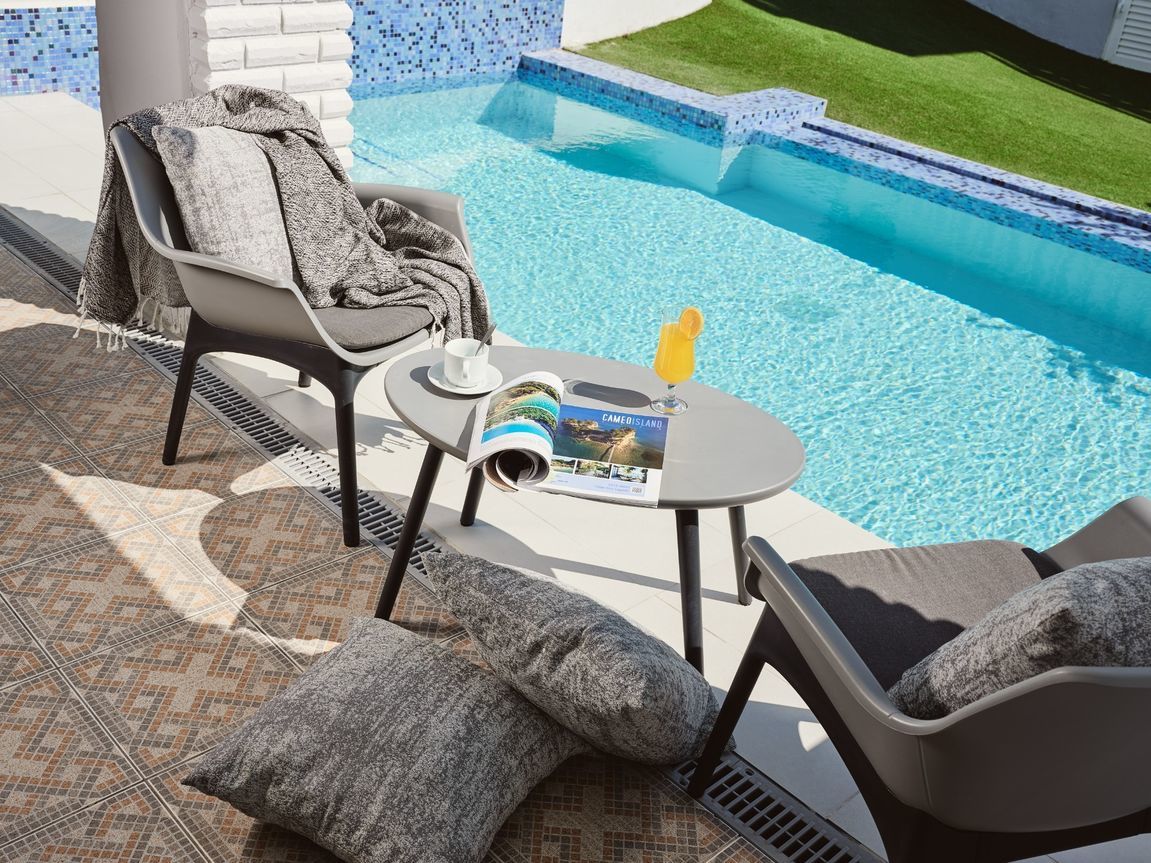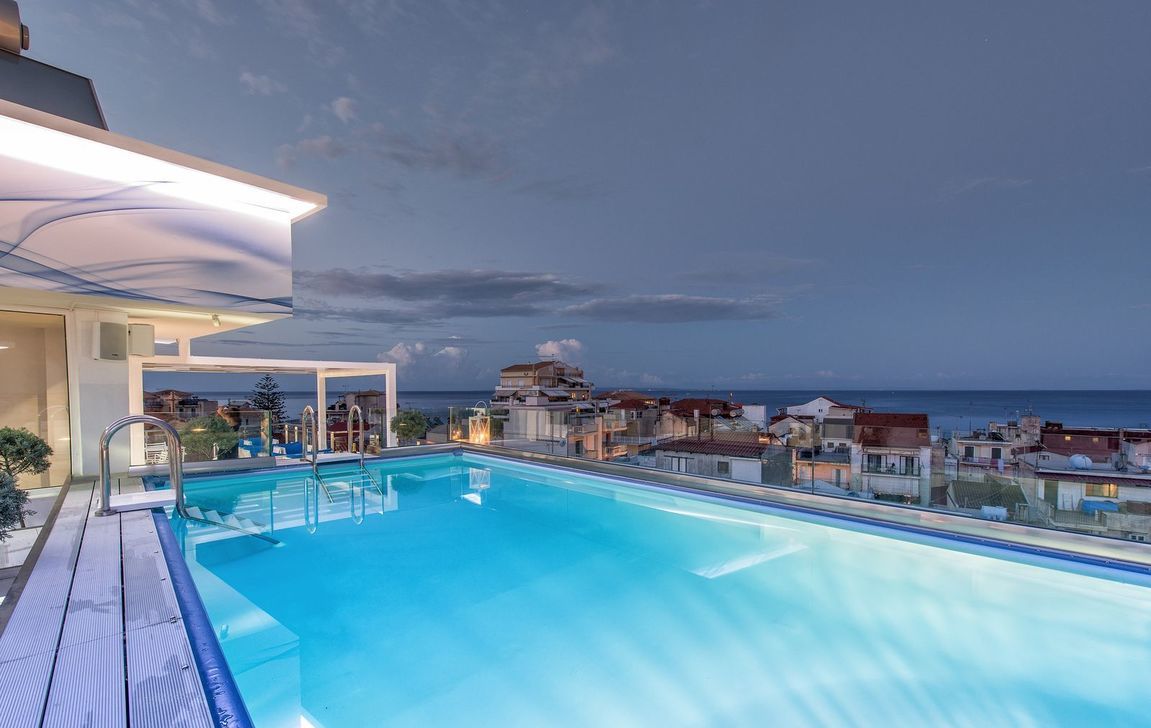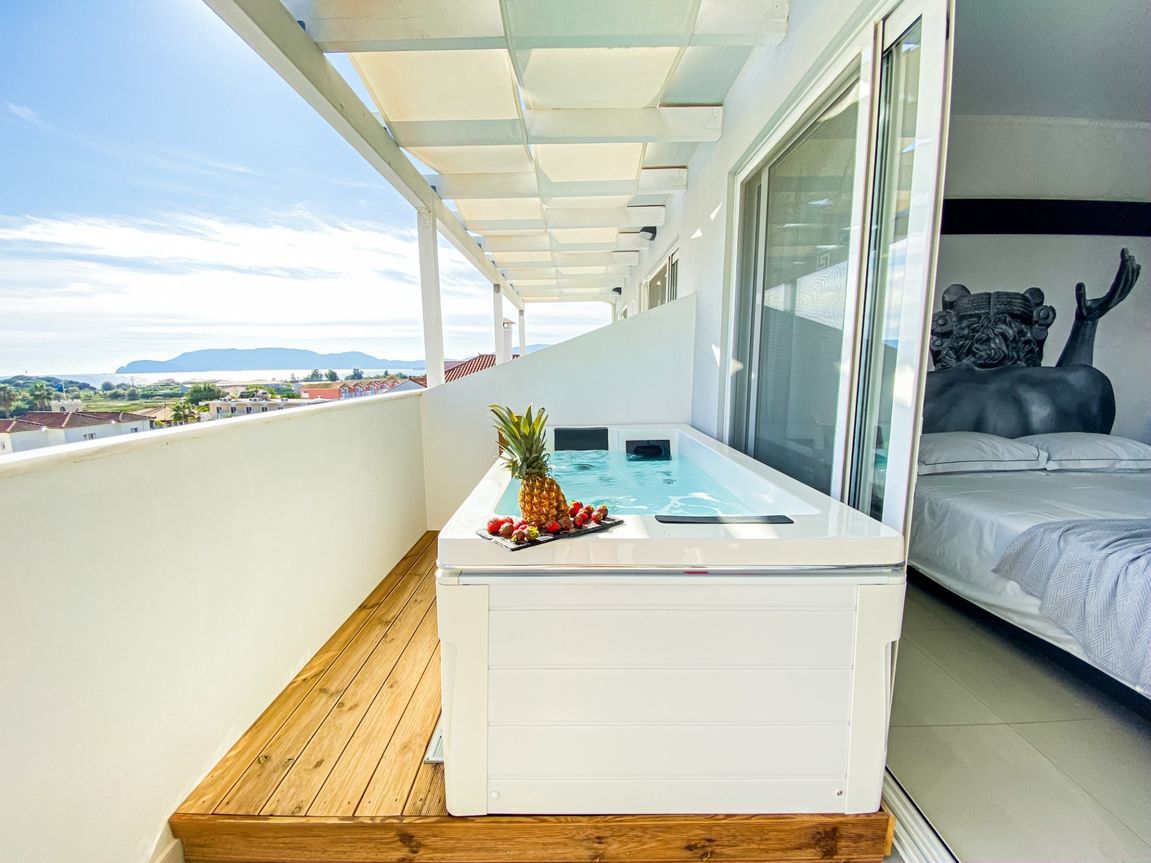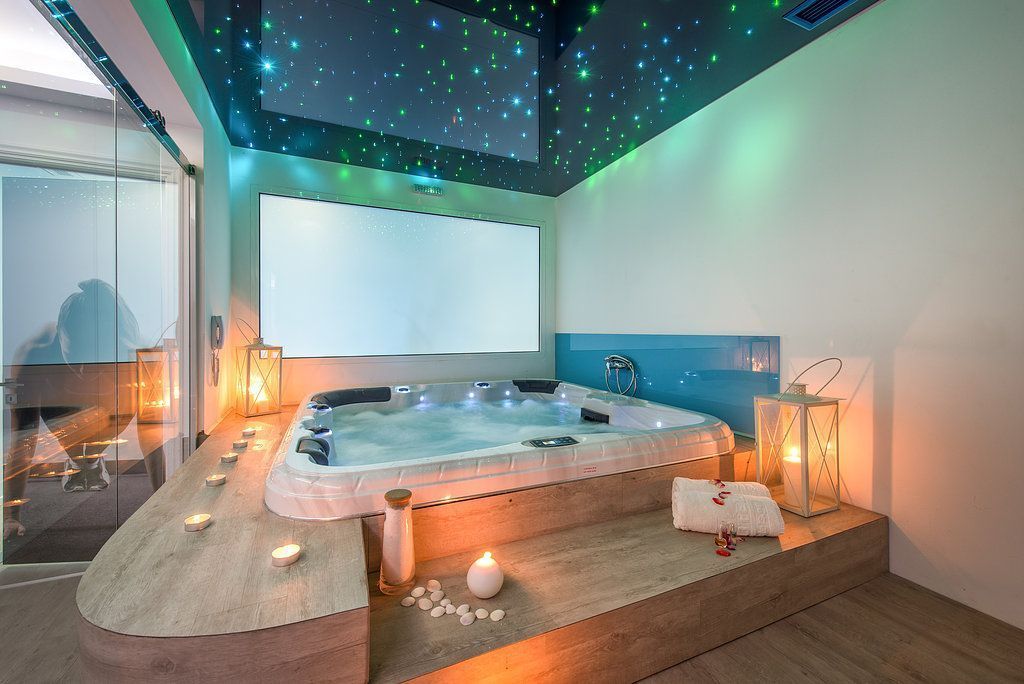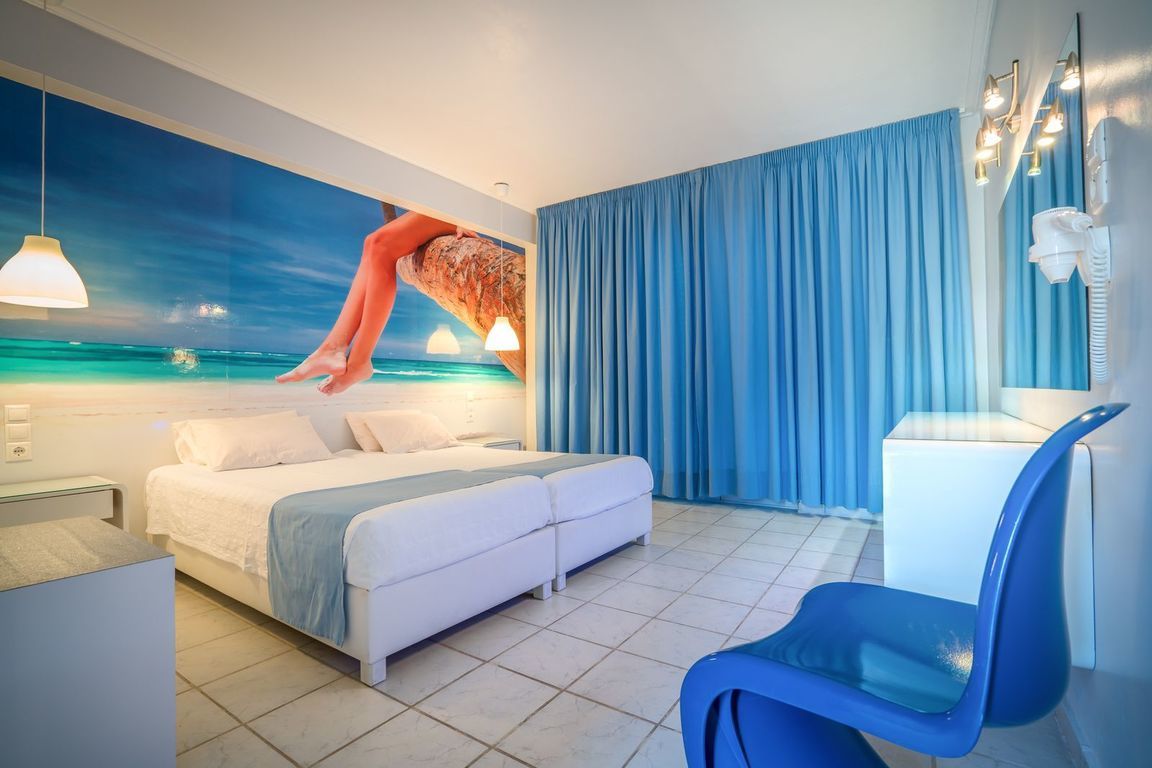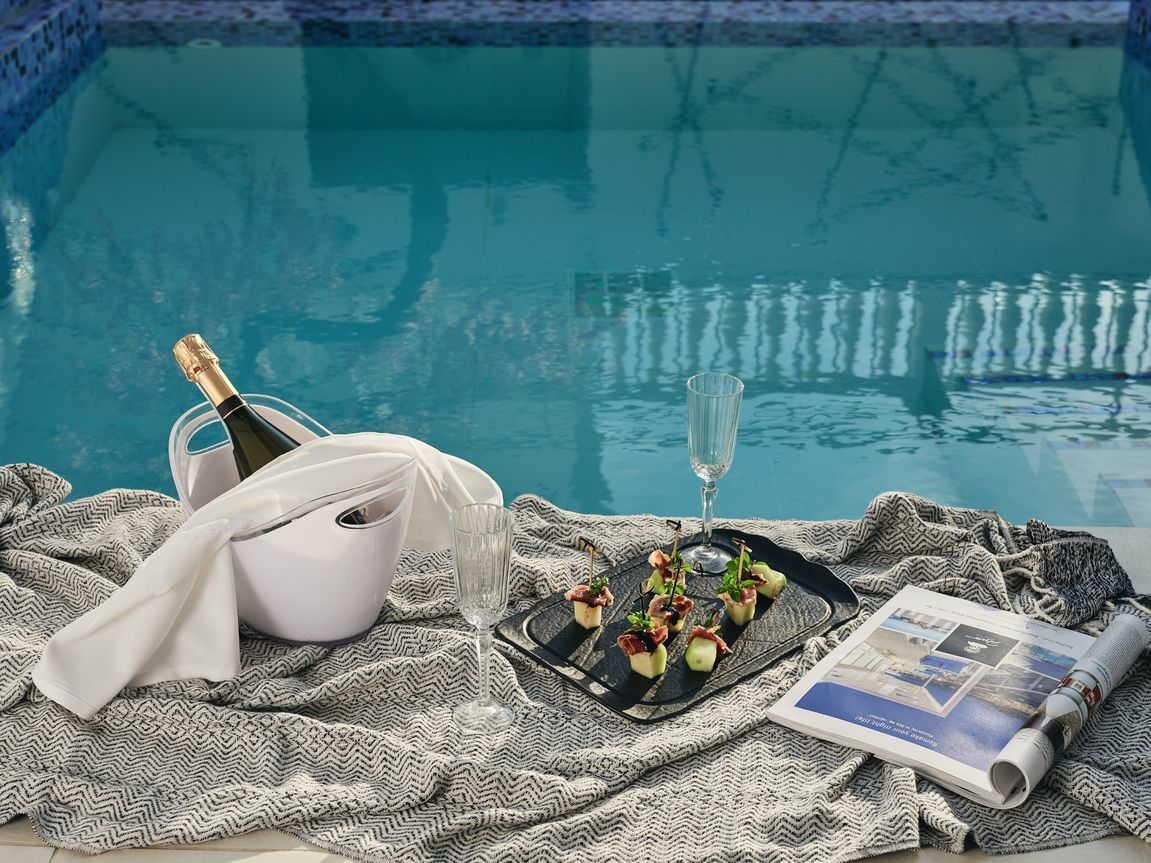 Loyalty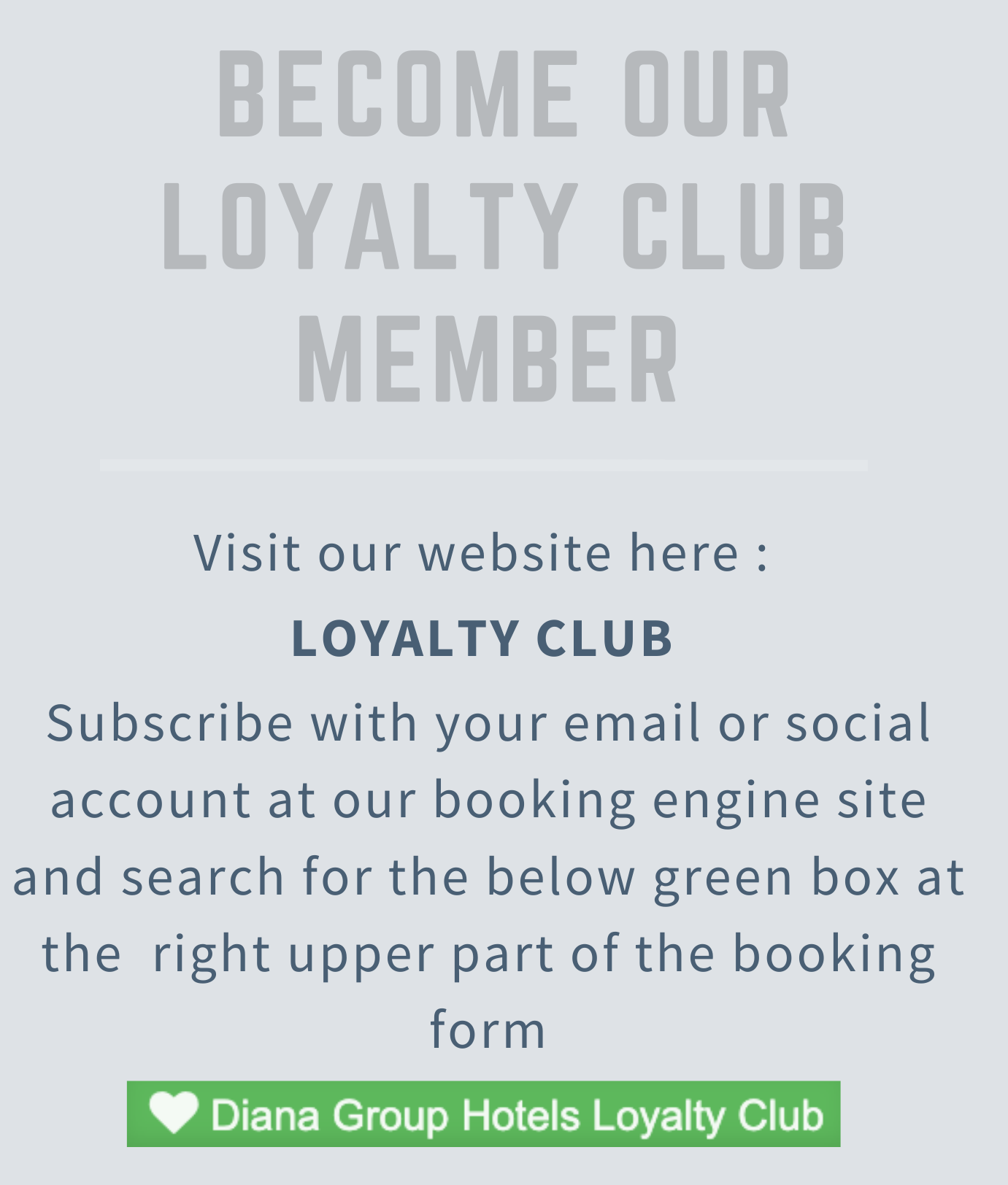 Our Loyalty Club is specially designed for guests who continuously show their support to us..
The Diana Group Hotels Loyalty Club is your passport to a range of benefits that have been specially negotiated for our repeat guests. Start collecting points now!
Your Loyalty Club benefits:
Free 24 hour self-controlled Air Conditioning
Free use of in room Safety Deposit Box
Free Transfer from and to the airport ( min. stay 5 nights)
Discounted Prices on Excursions
Discounted Prices on Car Rentals
Priority on Special Requests ( upon Availability)
Free Late Check Out Until 3 ( upon Availability)
*Loyalty Club benefits apply for members booking individually on www.dianahotels.gr
Reservations made through other online travel web sites or third parties and tour operators, do not allow you to enjoy membership benefits.
---
Questions & Answers
How do i become a member of Diana Group Loyalty Club?
Visit our booking engine on https://dianahotels.reserve-online.net/ and subscribe with your email or social account at the green right upper part of the booking form.
What discounts I am entitled to enjoy?
After your subscription you are automatically entitled to a -5% discount on the Fully Flexible & Non Refundable rates.
As a member, for every 100 Euros of stay at (Diana Palace, Meandros Boutique & Spa, Filoxenia), your earn 10 points. For every 50 Euros of stay at Diana Hotel, you earn 10 points.
Every 500 points you collect, after you stay in our hotels, you enjoy an additional 5% discount.
The maximum accumulated discount is 15%.
How do the point levels work?
Daisy Members - 0 Points / -5%
Silver Members - 500 Points / -10%
Gold Members - 1000 Points / -15%
Your points are automatically calculated from the system according to your booking history.
Please note that points are collected after your departure date. Before your departure date you will only be able to see the points you have collected as ' Pending '.
How can I see the points I have collected?
After you have subscribed, click the green box that indicates your name at the right upper part of the booking form.
A pop up window will open with a breakdown of your point level.
I have visited Diana Group hotels numerous times through a tour operator package. Do I have points earned?
We are afraid not. The Diana Group Hotels Loyalty Club applies only for bookings made directly on www.dianahotels.gr .
Only when you opt in to subscribe as a Loyalty Member you start to enjoy your benefits and level discounts.
Can I subscribe with multiple emails and social accounts to enjoy benefits and redeem points?
We are afraid not. Our system can recognize only one email or social account. If you make multiple email subscriptions, the system will only recognize the one you have initially inserted.
*Important note: As a Loyalty Club Member, if you wish to email us a remark about your booking, we encourage you to use the email that you have used to register as a member so we can track you in our system.