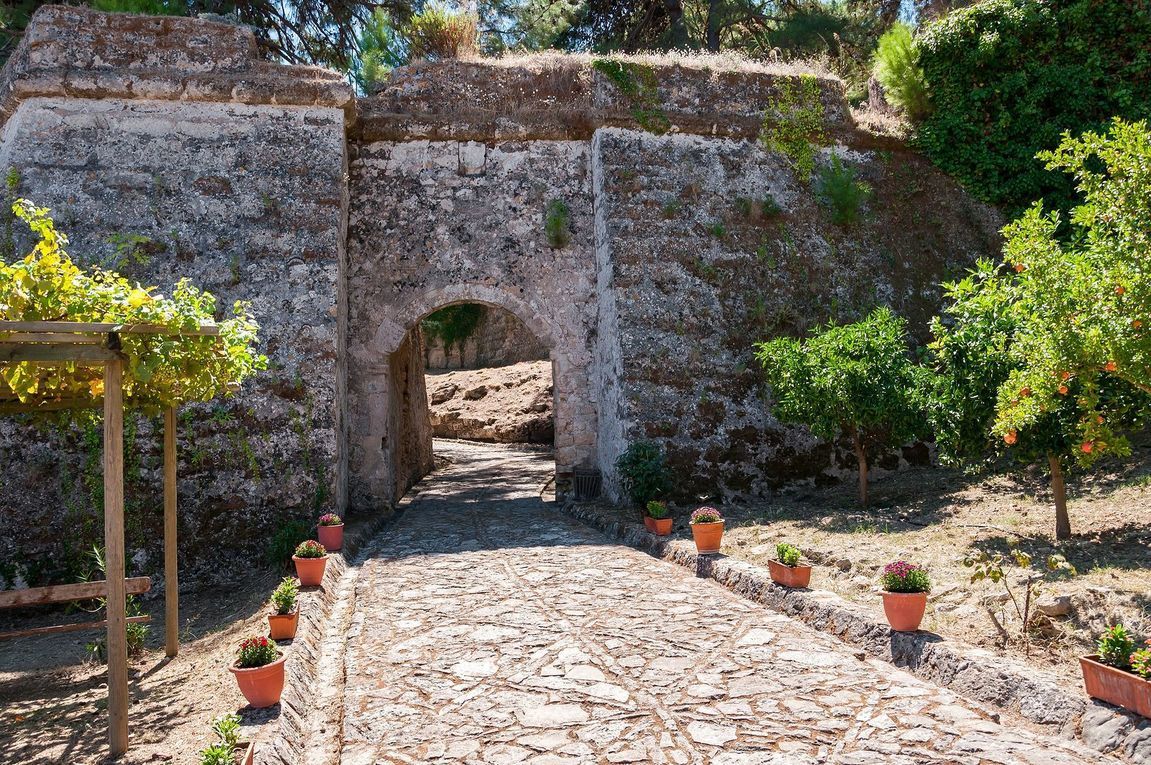 Become Wiser
The various depredations of occupation, piracy, earthquakes and time, have all taken their toll on the Ionian Islands, but you can get an idea of the islands' ancient culture by visiting the small but impressive archaeological museums in Corfu, Lefkada and Zakynthos. Mycenaean tombs have been found on Kefallonia, Lefkada and Zakynthos, and it's believed there was a Mycenaean colony on Kythira. Evidence from the Corinthian period includes geometrically patterned Corfiot pottery, Doric temples and the famous Gorgon Medusa frieze displayed in Corfu's archaeological museum.
Examples of Byzantine architecture are sadly few, thanks to so much earthquake activity, but you'll come across the occasional Byzantine monastery or church if you head inland.
Following the Ottoman conquest of mainland Greece, the islands were inundated by religious painters who developed a significantly western style of iconography (dubbed the Ionian school). Over the centuries, weaving and embroidery have been important cottage industries throughout the Ionians, and today the town of Karya on Lefkada is still noted for its embroidered linens and lace work. Ceramic tableware is another local industry, particularly on Zakynthos. Other popular cultural expressions include dances performed on saints days and at weddings, again particularly in Zakynthos Island.
Religion is still integral to life in the Ionians, and the year remains centered on the festivals of the Church calendar; name days, weddings and funerals make up the other important events. The islands are dotted with hundreds of tiny churches, most of them built by individual families in the name of their selected patron saint. Traditions die hardest in the inland mountain villages, and remote Kythira remains the most unspoiled and most traditional of the islands. Tourism has made obvious inroads into traditional cultures, but high-rise resorts and yachting harbors apart, every island has religious and secular festivities that have been celebrated for hundreds of years.
The food of the Ionian Islands is strongly linked to each island's particular history. Corfu, for example, was never occupied by the Turks, and retains traditional Italian, Spanish and Greek recipes. Pasta is a common specialty there, as are Italian-inspired lasagne-like concoctions. Kefallonia is the islands' culinary capital, known for its cheeses and meat pie (kreatopita) - a delicious combination of lamb, onions, rice, potatoes, carrots and tomatoes covered in filo. Skordalia is a delicious mezedes mainstay - it's the origin of that familiar item on many a '90s menu, garlic mash. Kefallonia is also an important producer of wine - the Robola de Cephalonie dry white is well worth searching out - while the sole-remaining legacy of the much-maligned British culinary palate is Corfu Town's tsin tsin birra - ginger beer (lashings of).