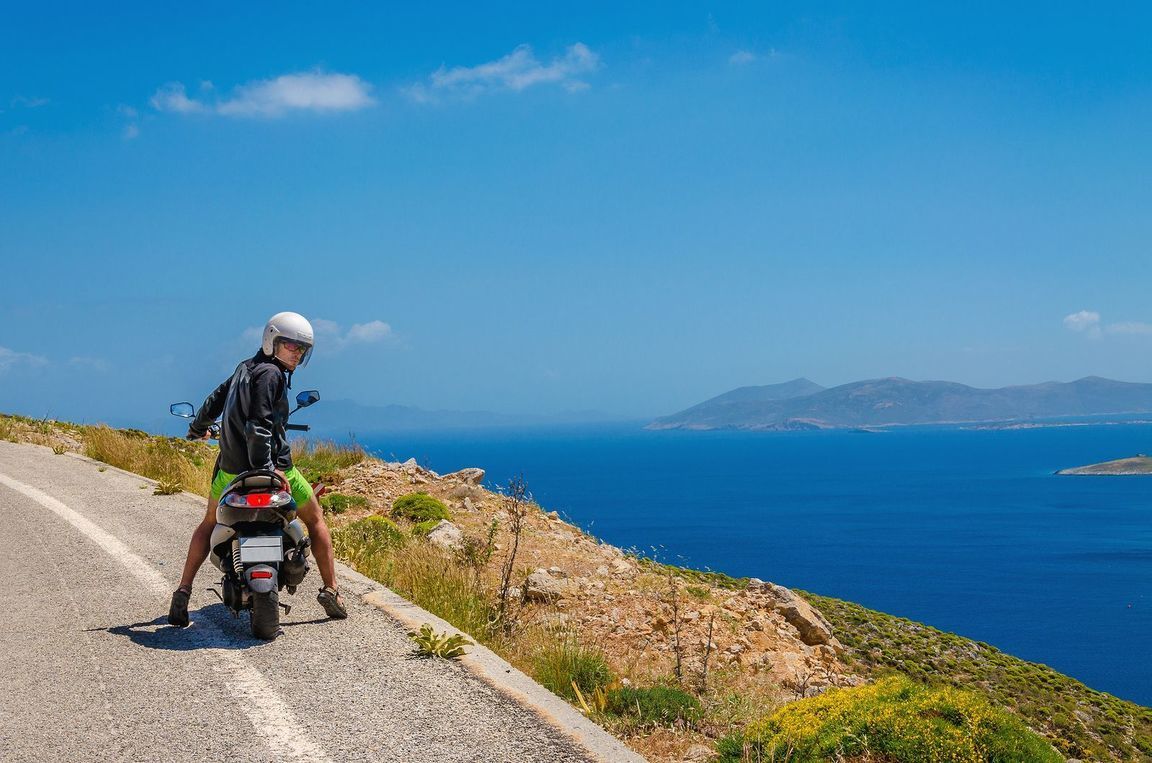 Become Wiser
The roads in Zakynthos vary in their quality and state of repair, with all major cities being connected by wide, highways, and smaller cities being served by the narrow variety. To navigate to the most spectacular and remote locations you might have to negotiate through very narrow roads. Zakynthos is a mountainous island and driving can yield spectacular views, but also it can be a cause for motion sickness. If you are travelling with small children make frequent stops and allow extra time to get to your destination.
A European Union or USA driver's license is valid in Greece. Road signs are easy to understand since they contain no text and most resemble European signs. Wearing seat belts in mandatory.
Driving in Zakynthos is not to be taken lightly much caution is advised. The most dangerous roads are the narrow lane roads that host large tractor trailers, small cars, older cars, and small motorcycles, all driving at wide ranges of speed. Be extra careful when you pass slower vehicles and have to cross over to the opposite direction lane.
Remember that just because you turned your signal on to indicate that you want to change lanes, does not mean that anyone will give way. In fact, you will see that the great majority of Greek drivers (especially taxi drivers) have made a resolution to never let anyone get in front of them.
Driving Mopeds
Due to varying road conditions you will need to pay extra attention while driving. Always be sure to wear a helmet and avoid speeding up to areas outside your resort that you are not familiar with.