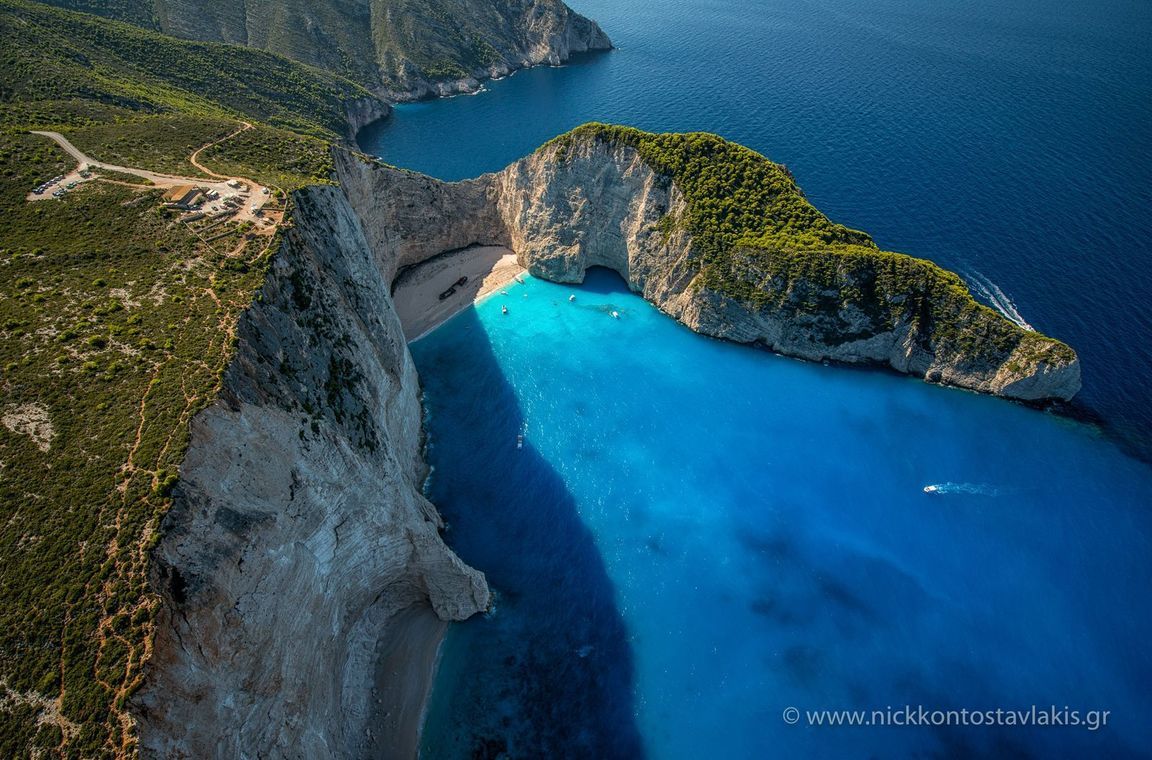 Feel Like
Located 36 kilometers north west from Zakynthos Capital city and 5 kilometers west to Volimes Village. The Ship Wreck is the most easily recognisable and photographed beach in Greece. An amazing beach, with a shipwreck of a metallic ship lying on the beach, semi-buried in the white sand. The story of the shipwreck recalls the old pirate stories of the Venetian period. It was in 1980 when the Greek authorities detected a ship, carrying illegal cigarettes and liquors, sailing in the Ionian Sea.
Due to the very bad weather, the ship was forsly moved on the sandy beach of the bay, where it lies ever since. An old ship, built in 1937 in Scottish shipyards, having changed several owners until the journey ended on this peaceful cove. Millions of photos are taken by visitors and some say that this place is more photographed than the Acropolis of Athens.
The beach with pure natural beaty, where although access is quite difficult, hundreds of visitors visit it every day. Swimming can be difficult, as the sea is very cold and gets deep very soon. Remember to keep an eye on your partners and children.Access to the Ship Wreck can be done by boats and private yachts, but you may also see it from above, standing on the high rocks that overlook it.Daily excursions depart from Zakynthos capital town, Laganas bay, Keri Lake and Agios Nicolaos Volimes.
The Ship Wreck is accessible for disabled people, as everybody stays on the boats. Swimming is only permited in certain places under boat staff advice.
Map it here https://goo.gl/maps/RzThdDPZVim