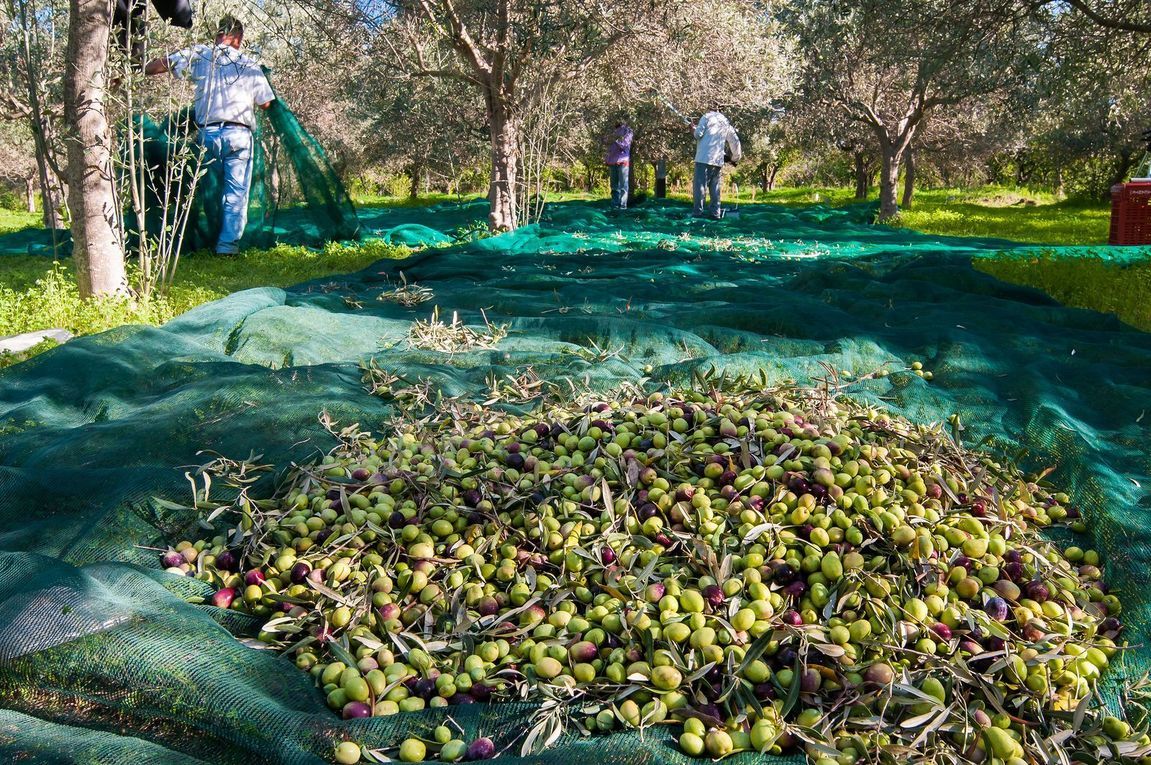 Feel Like
Olive picking is the most important agricultural work in Zakynthos. All the familes have their own olives and produce their own oil that lasts at least for a year.
Most of them also sell their oil, so the economy of the island depends a lot on the olive oil commerce.
When coming to Zakynthos, the guest has the opportunity to become familiar with oil making by watching the natives working in their fields and also by having the chance to participate in the whole procedure. The olive harvest period starts in October and lasts till February. Picking olives on a Greek Island for one week in the autumn! Is this going to be hard work or is it just holiday? Judge for yourself.
Of course you'll start with a good breakfast* in the morning. Then youcan visit a romantic olive grove with trees which are often more than a hundred years old. The nets are neatly spread under the tree of your choice and it's play time! Combing the trees with a giant comb, the branches bend and the olives fall down. Then you're climbing in the tree feeling like a child again. The highest peaks have to be cut too. Complete concentration for good balance and to harvest all the olives. The olives have to fall into the net of course! Meanwhile, you're enjoying the peaceful environment and beautiful views. You're starting to get hungry. It's lunch time! In the orchard, in or out of the sun, whatever you want. And then there's the irresistible desire for an afternoon nap.
Please ask for more information at your hotel reception.
We will be happy to assist you.