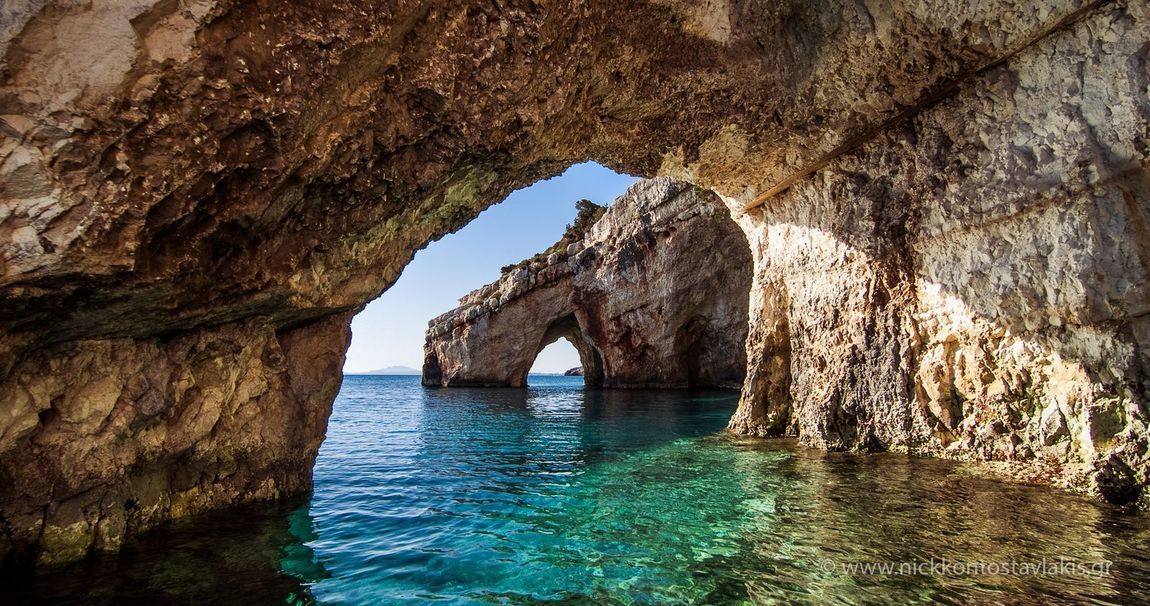 Feel Like
Blu Caves are located to the south of Skinari, the most northern end in Zakynthos. Their name derives from the glowing turquoise color of the crystal clear water.
Swimming at the Blue Caves is an unforgettable experience. It feels like you are in an exotic world. Sun light entering the caves creates beautiful colours within. Take your cameras with you and let go.
Access to the caves can be done only by boats and private yachts. Boat excursions depart from Zakynthos capital town, Keri Lake, Laganas bay and Aghios Nicolaos Volimes. If you use a private yacht or boat, make sure you are well familiarized with the sea in the area.
The Blue Caves are accessible for disabled people, as everybody stays on the boats. Swimming is only permited in certain places under boat staff advice.
Map it here https://goo.gl/maps/Ui7usGRQPym