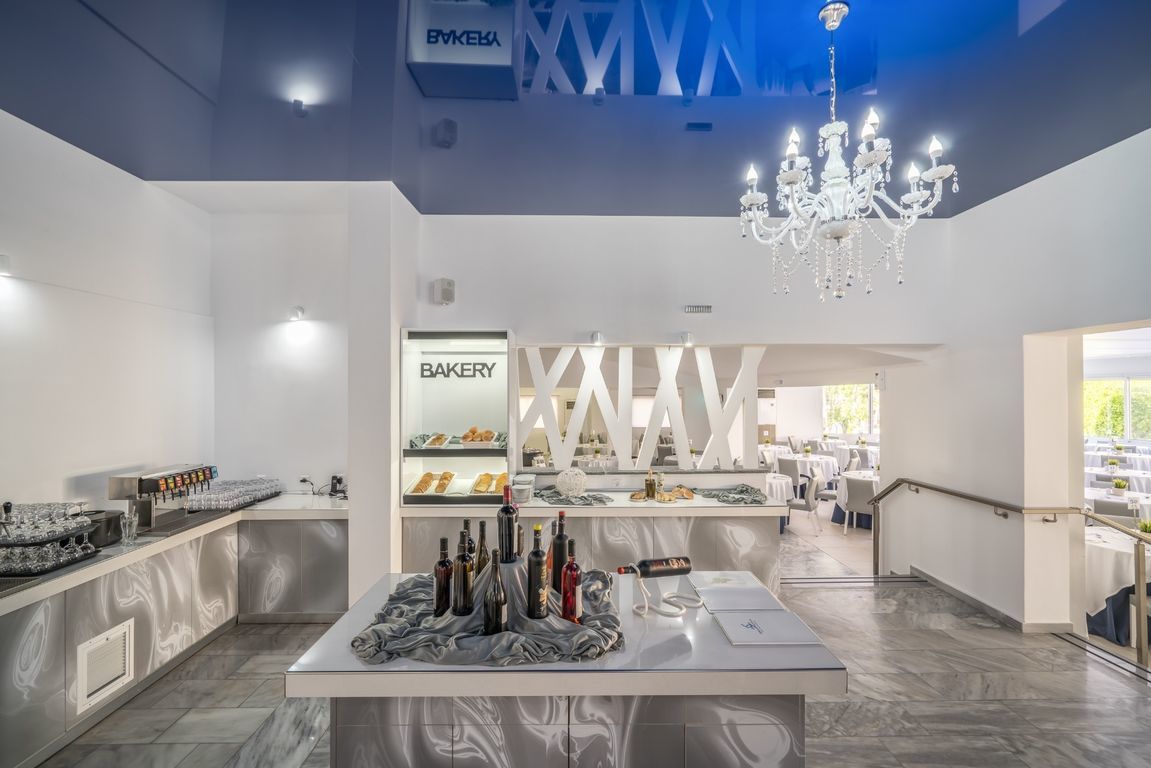 Out with the old and In with the new..
Diana Palace's restaurant has been renovated and now offers an updated atmosphere and fresh enchanting interior design.
Looking up into our stretch ceilings you will be surprised with the reflection of yourself and the pendant chandeliers. But there is more in this. Our efforts on Energy-saving benefits by forming thin layer of air isolation over the structural elements of the restaurant thereby reducing cooling needs. Such contemporary technology also improves the air quality by containing the emission of dust and bacteria giving us the feeling of being healthy and fresh. Special credit to our friends and partners Apollon design www.apollondesign.eu for their attention to detail!